One of the big differences between blogs and traditional articles is how we open our hearts and share our personal experiences, good and bad. All of us here at Nonstop are here because we want to be able to share our personal journeys, and hopefully you're willing to go along for the ride.
Now that we're at the end of an amazing roller coaster of a year, I am taking a moment to reflect on the last five, especially for those of you who have not followed my blog for that long. (Shout out to my Uncle Ron Ho in Los Angeles, my one faithful reader!)
Prior to this I was the marketing director at Aloha Tower Marketplace (ATM) with a great job and great coworkers. It was where I started in social media, which helped the property increase sales every year and gain occupancy to 92 percent. It was fun, it was rewarding, and it was the best freak show in town for me.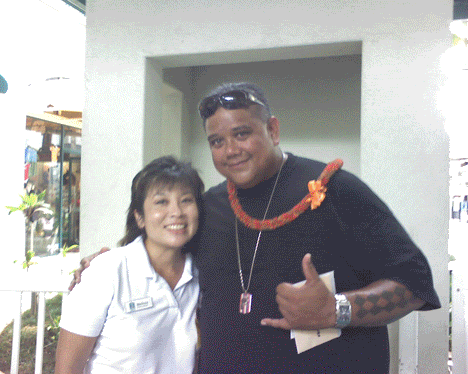 Some of the highlights from my last year at ATM
And then it happened. Five years ago this week, ATM's asset managers decided to change management companies. Some people kept their jobs, while others were transferred — MMI Realty, my then-employer, manages other malls in Hawaii — but there were no marketing director positions at the other malls, so I lost my job.
I have always been someone who preferred working for a company so that I could have structure and security. Finding myself unemployed as the world's economy was tanking made me feel like I was standing in an open field with nothing but an angry bull in the distance … naked … with only a red flag … to wave at the bull.
When people — especially Singletons like me — are left unemployed in such circumstances, we don't have a lot of time to wallow. There are bills to be paid. And no one is helping me pay them. For a while I straddled the freelance concept while looking for a full-time job. I could get a job doing traditional public relations, as I always had, or own a social media business. The problem was that in 2008, social media was still considered "the future of marketing" and many businesses didn't know what it could do for them, therefore not many had it in their budgets for such a consultant. I would have to tread water for a while and wait it out.
MMI was good about supporting me as I got back on my feet in a floundering economy. I picked up Pearlridge Center as my first social media client, and as their visibility grew, others followed. In a year, I had to partner with Russ Sumida to be able to service the increased number of clients needing social media, as well as bring a new dimension to what we offer. I'm not going to lie: It's been a lot of hard work and a lot of stress. At first it was about simply trying to survive; now we are more about running a successful business that helps other businesses. Today, we have about 15 to 20 clients (retainer or project) and have grown to the point that we have other partners and a couple of employees. Not only that, as you see through my blog, we've been exposed to a world of opportunities and experiences. With 2014 just around the corner, our social media business will hopefully continue to grow.
December 16, 2008: I posted my "Two Weeks' Notice" blog and subsequently tips for collecting unemployment.
December 16, 2013: My (and Russ') company, AdStreamz, had its first real employee party. At a real venue, with real employees.
Five years ago, months before I lost my job, Marshall Hickox of Homeworks Construction wisely commented on his own business move in the tight economy with, "This is an ideal time to take control of your own destiny." I haven't seen him since then, but I hope to be able to tell him he was right.
As the year comes to a close, take a moment to think about where you're going, and where you're coming from. When a potential employer asks, "Where do you see yourself in five years?" How do you answer the question? Are you where you thought you would be, five years ago? And what will you do next?