Win tickets to advance screening of 'London Has Fallen'
By: Frolic Hawaii Feb 23, 2016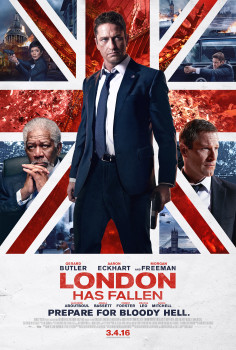 We're giving 10 people each a pair tickets to an advance VIP screening of "London Has Fallen," the high-octane sequel to "Olympus Has Fallen" with Gerard Butler returning as Secret Service Agent Mike Banning. Banning is tasked with keeping U.S. President Asher, played by Aaron Eckhart, out of harm's way when a London summit of world leaders is attacked.
The advance screening is scheduled for Wednesday, Mar. 2 at 7 p.m. at Consolidated Ward 16 Theatre (the film officially opens on Mar. 4).
To enter, just fill out the form below to sign up for our Frolic Hawaii newsletter. Even if you're already a subscriber, you can still fill out the form to enter the giveaway.
The contest ends at 4 p.m. on Thursday, Feb. 25, 2015. We'll be randomly selecting 10 winners, who will be contacted via email.